Welcome to Choice Financial Wealth Management
The hustle and bustle of daily life often leaves little time to plan too far into the future.
Choice Financial Wealth Management offers a better way. When you partner with us, we'll create a plan to help work towards your financial hopes, goals and dreams – from simple asset allocation to sophisticated estate or retirement planning strategies. Together, we'll help build your future.
Our Services
Our services cover all areas of financial management, from investment and retirement planning to risk management and estate conservation. We specialize in building a partnership with our clients and understanding exactly what you need to develop a comprehensive, cohesive financial strategy that fits your unique needs and enables you to work towards both short and long-term objectives.
Financial Planning: How will you put the kids through college? What's your vision for retirement? Any major purchases planned? We'll listen to your needs and establish a plan that is right for you.
Estate Planning: Thoughtful and intentional estate planning brings comfort to you and your loved ones. We approach the process with knowledge, sensitivity and care.
Retirement Income Planning: Many retirees are understandably concerned about their income. With our guidance, we'll develop a plan that's sustainable and personalized for your specific needs.
Portfolio Reviews: Concerned that your financial plan is overdue for a review or a fresh perspective? We'll evaluate your portfolio and offer specific recommendations.
Our Products
As part of our personalized planning process, we often recommend:
Individual Stocks
Individual and Corporate Bonds
Mutual Funds
Exchange Traded Funds (ETFs)
Unit Investment Trusts (UIT's)
Separately Managed Accounts
Real Estate Investment Trusts (REITs)
Fixed and Variable Annuities
Life Insurance
Long-term Care Insurance
401k and Other Retirement Plans
IRA Rollover Services
Traditional and Roth IRAs
College Education Planning and 529 Accounts
Philosophy
Our philosophy is simple. We want to provide the best people-first service to each of our clients, offer clear and candid advice, and develop long-term, personal relationships so we can effectively advise you on the financial matters you face throughout your life.
Communication
Communication is the basis of our client relationships. We listen to your needs, and will give you individualized advice about your accounts. We monitor your portfolio and schedule reviews to inform you of its progress.
Personal Service
We believe you are entitled to the professional and personal advice of a Wealth Partner whose philosophy and style of doing business are compatible with your own.
Recommendations
We commit to making financial recommendations that are consistent with your timeline, financial circumstance, risk tolerance, and on track with your goals.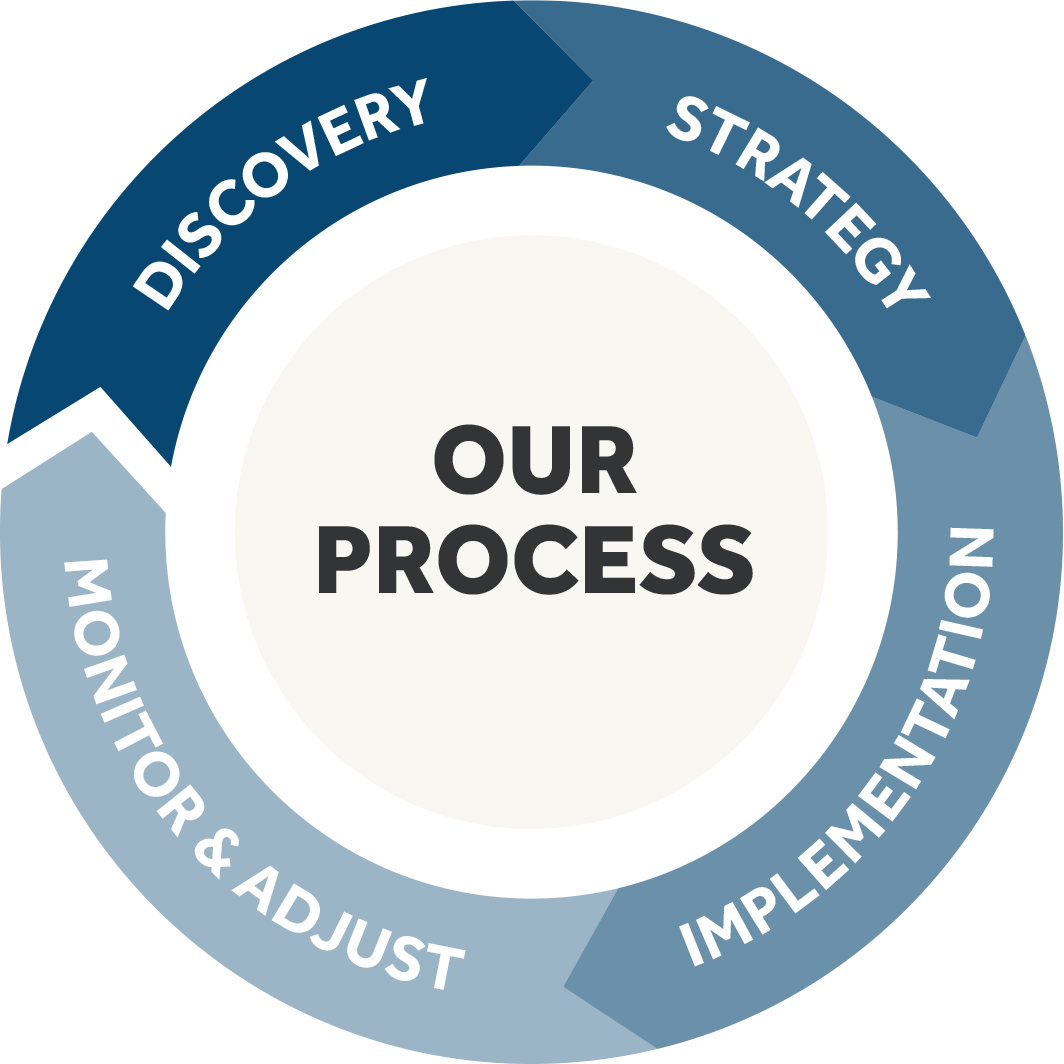 Our Team
 Check the background of investment professionals associated with this site on FINRA's BrokerCheck.
Mike Bindas

Wealth Manager

Chris Birmingham

Wealth Manager

Matt Bowar

Wealth Manager

James Fettig

Wealth Manager

Daniel L. Fremling

Wealth Manager

Jon Halstenson

Wealth Manager

Thomas J. Halstenson

AAMS

Wealth Manager

Patrick McIntyre

Wealth Manager

Rilie Ray Morgan

Wealth Manager

Nate Natwick

Wealth Manager

Dream O'Brien

CFP®

Wealth Manager

Jay Panzer

Wealth Manager

Lisa Panzer

Wealth Manager

Mark Schadewald

AAMS

Wealth Manager

Chris Siverson

Wealth Manager

*The links being provided are strictly as a courtesy to our clients. When you link to any of the sites provided here, you are leaving our site. Our company makes no representation as to the completeness or accuracy of information provided at these sites. Nor is the company liable for any direct or indirect technical or system issues or any consequences arising out of your access to or your use of third-party technologies, sites, information and programs made available through this site. When you access one of these sites, you are leaving this website and assume total responsibility and risk for your use of the sites to which you are linking.

Securities and Advisory Services offered through LPL Financial, a registered investment advisor, member FINRA/SIPC. Insurance products offered through LPL Financial or its licensed affiliates. Choice Financial and Choice Financial Wealth Management are not registered broker/dealers and are not affiliated with LPL Financial. The investment products sold through LPL Financial are not insured Choice Financial Group deposits and are not FDIC insured. These products are not obligations of the Choice Financial Group and are not endorsed, recommended or guaranteed by Choice Financial Group or any government agency. The value of the investment may fluctuate, the return on the investment is not guaranteed, and loss of principal is possible.

IMPORTANT CONSUMER INFORMATION

This site is for informational purposes only and is not intended to be a solicitation or offering of any security and:

Representatives of a Registered Broker-Dealer ("BD") or Registered Investment Advisor ("IA") may only conduct business in a state if the representatives and the BD or IA they represent (a) satisfy the qualification requirements of, and are approved to do business by, that state; or (b) are excluded or exempted from that state's registration requirements.

The LPL Financial Registered Representatives associated with this site may only discuss and/or transact securities business with residents of  the following states: AL, AK, AZ, AR, CA, CO, CT, FL, GA, IL, IA, ID, IN, KS, MI, MN, MO, MT, NC, ND, NE, NJ, NM, OH, OK, OR, PA, SD, TX, UT, VA, WA, WI, WY.

 

Logging you into your business account. One moment please.

Buckle Up!

×

You've chosen a destination outside of choicefinancialgroup.com on the world wide web. Safe travels and we hope to see you again very soon!