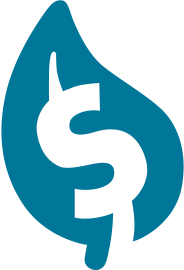 Grow your balance as you grow your business.
For most businesses, savings accounts serve a vital role as a smart, steady way to build your future.
Choice Financial offers a better way. Our business savings accounts include varied account and interest options.
Business Savings
First Choice Savings
Best if you need a lower opening balance and minimum balance.
Minimum opening deposit of $200.
Earns market rate of interest. Interest is calculated by the daily balance method which applies a daily periodic rate to balance in the account each day.1,2, 3
Set up auto-transfers.4
If current balance drops below $200 any day during the statement period, a $2 monthly service charge will be assessed.
Choice Market Investment
Best if you want tiered interest options as you save more.
Minimum opening deposit of $1,000.
Tiered rate account.1
Earns market rate of interest when a $1,000 daily collected balance is maintained.1,2,3
If current balance drops below $1,000 any day during the statement period a $10 monthly service charge will be assessed.
There is an excessive transaction fee of $5 per month for each covered withdrawal over six per month.4

Found a product that fits you? Stop in and open an account today.
1Interest is compounded and credited monthly on checking accounts and quarterly on savings accounts. 2Rates subject to change at any time. 3Interest begins to accrue no later than the business day we receive credit for the deposit of non-cash items (for example, checks). 4Federal regulation allows no more than six pre- authorized transfers per month on any savings account.
.
Large Investments (CDARS)
.
CDARS® is a safe and smart investment vehicle if you're looking to protect large-dollar investments. You earn CD-level returns that may compare favorably to Treasury and money-market-fund yields.
CDARS provides access to multi-million-dollar FDIC insurance. That's why thousands of safety-conscious institutional investors, businesses, non-profits and public funds/governments choose CDARS. It's the easiest way to access multi-million-dollar FDIC insurance through our bank. (Limits apply.)
With CDARS you have:
The ease of working through one trusted relationship, earning one rate per maturity, and receiving consolidated statements.
The ability to forego ongoing collateral tracking if you are accustomed to doing so.
The power of daily compounding.
A finite maturity date (in contrast to auction-rate or some adjustable-rate securities).
CDARS CDs are considered bank deposits. They are not Depository Trust Company (DTC) eligible and, currently, no secondary market exists. Early withdrawals are available, but require the payment of a substantial penalty.
You should compare the current rates and features of CDs (including CDs placed through the CDARS service) to other investment alternatives. Past performance may not be representative of future performance or success.
Weekly and overall limits apply. If a depositor is subject to restrictions with respect to the placement of funds in depository institutions, it is the responsibility of the depositor to determine whether the placement of the depositor's funds through CDARS or a particular CDARS transaction satisfies those restrictions. Funds may be submitted for placement only after a depositor enters into a CDARS Deposit Placement Agreement with our bank. The agreement contains important information and conditions regarding the placement of funds by our bank through CDARS.
CDARS is a registered service mark of Promontory Interfinancial Network, LLC.