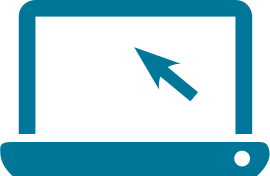 Online Services that grow with your Business.
Business Online Banking
.
As a business owner or manager, your work is never finished. Fortunately, Choice Financial can help simplify your finances every day.
Choice Financial offers better Online Banking, Advanced Online Banking, Bill Pay and eStatements. Review your options and enroll now.
Online Banking
Best if you simply need the basics for your business.
Access Real Time Account Information
Transfer Funds to Maximize Cash Flow
Send Money and Pay Bills
Pay bills
Order checks
Set up alerts
Securely communicate and send files with the bank
Access detailed account information
View statements and checks
Transfer funds or make loan payments
Stop payments
Connect to accounts using accounting services such as Quicken, QuickBooks or Mint.com
Advanced Online Banking
Best if you have complex employee access or payment needs.
Set Up Multiple Users and Approval Levels
Create ACH Transactions and Wire Transfers
Access Remote Deposit
Multiple account type access—personal and business accounts for checking, savings, loans and lines of credit
Balance information and reporting, with check imaging
ACH & Wire Transfers
Wire and ACH transfer initiation and reporting
ACH federal and state tax payment initiation and reporting
Transfers & Loan Payments/Advances
Internal Transfer to transfer quickly between deposit accounts
Multiple Account Transfer to transfer from one account to many accounts at once or vice versa
Loan actions allow you to initiate payments or advances on eligible loans as well as see additional loan detail
Bill Pay
Pay bills online wherever you have Internet access
Set up recurring payments – set up bills once and set your worries free
Receive electronic versions of your bills online (not applicable for all billers)
Include applicable invoice details
Choose sub-users, such as office personnel, to pay your company's bills
Choose settings so you can approve bills before they are paid
Assign payment to various categories for reporting and reconciling
Reporting
General account activity
Detailed activity within a date range or transaction type
Audit reporting, combined reporting, cash position reporting
Advanced search options
Download information into an Excel file, PDF, BAI2 or directly into Quicken or QuickBooks
User Administration
Set up alerts and notifications for your accounts and transactions
Allow your office personal access by creating and managing additional user login information, roles, services and accounts
Securely communicate with the bank and upload attachments or documents
Manage favorites to set up quick links to menus you access often
Nickname your accounts
Manage personal preferences to add email addresses and mobile numbers for alerts
Additional Features
Optional dashboard view with different information panels to customize and organize information you choose to see
Check reorders & stop payments (under Account Services menu)
Bill Pay
Not only is our Bill Pay service free, you can set up automatic payments, schedule bills in advance and more.
When you enroll in Online Banking, you're able to use our Bill Pay service immediately.
Set up automatic payments and eBills.

.

Schedule bills in advance.

.

Receive email reminders when a due date approaches.

.
eStatements
Tired of paper? Access your statements online.
eStatements are identical to the paper statements.
Get free check images with eStatements.
Receive eStatements up to 2 days faster than paper statements.
Still want a paper copy of your statement? No problem—just click print.
Email help@choicefinancialgroup.com or call (888) 894-1357 to enroll. To access eStatements within Online Banking, go to the Accounts menu and select Statements.
–